Shower Valve Installation Services In Boston, MA And Nearby Areas
The Best Shower Valve Installation Service Provides hassle-free service for a quick fix
Are you looking for a reputable shower valve installation service?  PROTO HOME SERVICEis your perfect choice! Our team of certified professionals is experienced in all types of shower valve installations and can handle any job quickly and efficiently. We offer a wide range of services, so you can be sure we will find the best option for you. Contact us today to schedule a consultation!
Why Choose PROTO HOME SERVICE for shower valve installation service
If you're thinking about shower valve installation, there are a few things you should consider. One of the most important factors is whether  PROTO HOME SERVICE can provide you with a high-quality product that meets your needs. We have years of experience installing shower valves, and our team is highly skilled in meeting all your specific requirements. Plus, we always take the time to ensure that our work is done properly and efficiently – so you can relax and enjoy your shower without any concerns.
Steps involve in a Shower valve installation
A shower valve installation can be a relatively quick and easy process, depending on the type of valve you are installing. Here are the steps involved: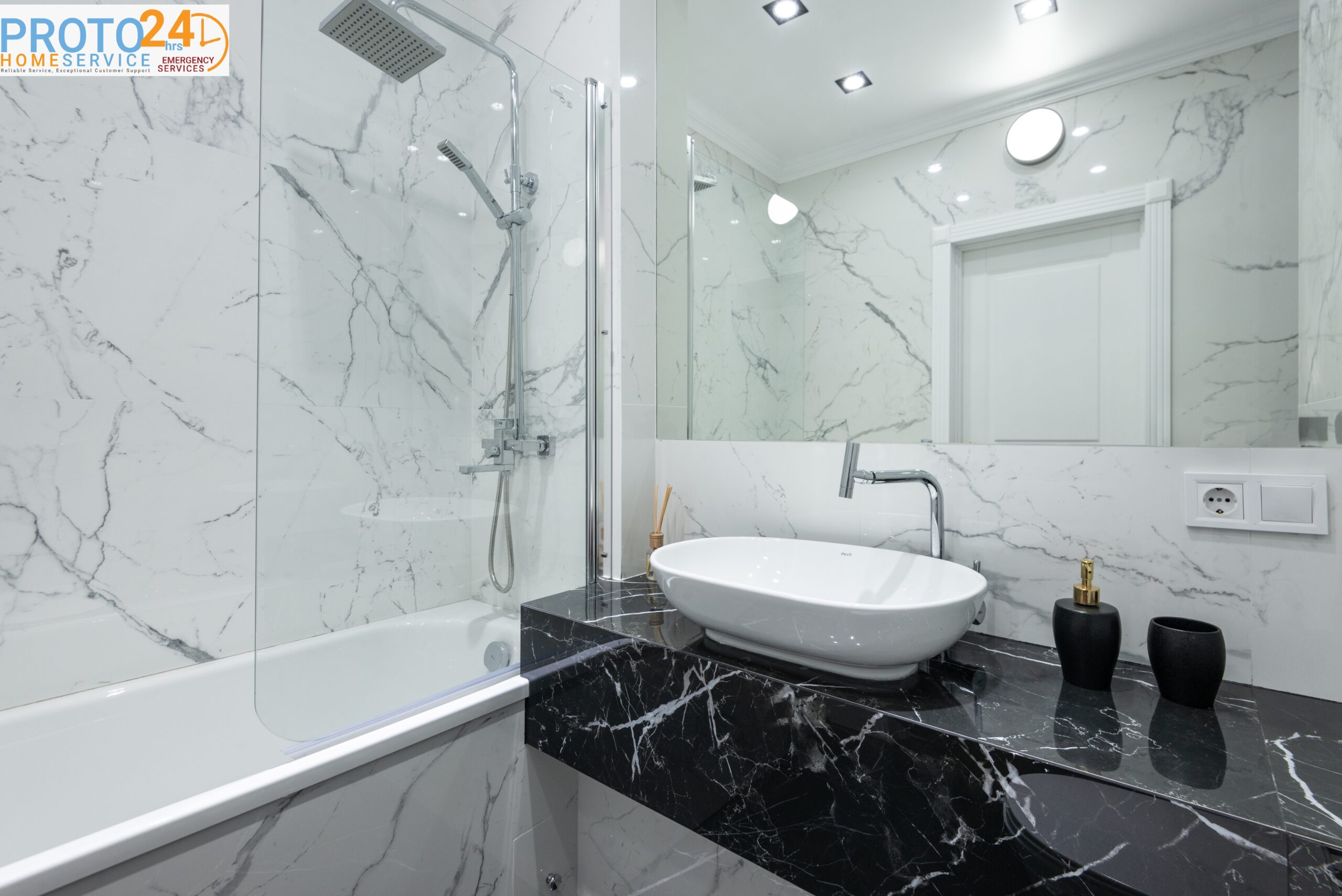 Disconnect the cold water supply to the shower area.
Remove the old shower valve by unscrewing it from the wall or floor joist.
If you are replacing a single-handle valve with a two-handle model, first remove the old handle assembly by unscrewing it from the stem and then removing the stem itself.
Install the new shower valve by screwing it into place using supplied screws or nuts and bolts (or using an adapter if necessary).
Reattach the handle assembly if needed and turn on the water supply to test for leaks.
It can be a daunting task if you don't have any trusted expert professional. It's always good to have a trusted professional from PROTO HOME SERVICE.
Tools required for shower valve installation
Do you have the tools required for shower valve installation? If you don't, you'll likely need to go out and purchase a few of the most common tools. A set of pliers is needed to remove the old shower valve and install the new one. A screwdriver is important for removing screws and attaching the new valve body. Finally, a wrench can be used to turn screws or adjust valves.
Call us now for your Shower Valve Installation
If you're in need of a shower valve installation service, contact  PROTO HOME SERVICE today. We're experts at getting the job done quickly and efficiently, and our team is always available to answer any questions you may have. We'll take care of everything from measuring and marking the areas to be repaired or replaced, to installing the new shower valves. So don't hesitate – to contact us today for all your shower valve needs!
Get 10% Off Your First Appointment
Schedule An Appointment
Or Get an Instant Quote
Visit Us
14 Lothrop Avenue Milton, MA 02186
Message Us
peri.protoservic@gmail.com