Tub Installation Services In Boston, MA And Nearby Areas
The Tub installation service you can trust is here to help
From faucets to pipes, our bathtub installation work is unrivaled. Our experts can attach your bathtub for you. You can trust our undertaking.  Bathtubs are the ultimate way to take advantage of the practicality and relief that they provide. A poorly-installed bathtub would soon start to possess problems, however, which is why it is crucial that practitioners care for the tub installation procedure to ensure its long-term functionality.
Need professional bathtub installation work done by a group of specialists focused on quality? Get in touch with PROTO HOME SERVICE today, and our professionals will make sure your water heater, bathroom fixtures, and faucets are all ready to go.
Why Choose PROTO HOME SERVICE
There are many reasons to choose PROTO HOME SERVICE for bathtub installation. First, we are experienced professionals who have installed countless bathtubs. We know the ins and outs of the installation process and will make sure your bathtub is installed correctly the first time. Second, we offer a warranty on all of our work. If there are any problems with your bathtub after we install it, just give us a call and we'll come out to fix it free of charge. So if you're looking for a professional, experienced, and affordable company to install your new bathtub, look no further than PROTO HOME SERVICE!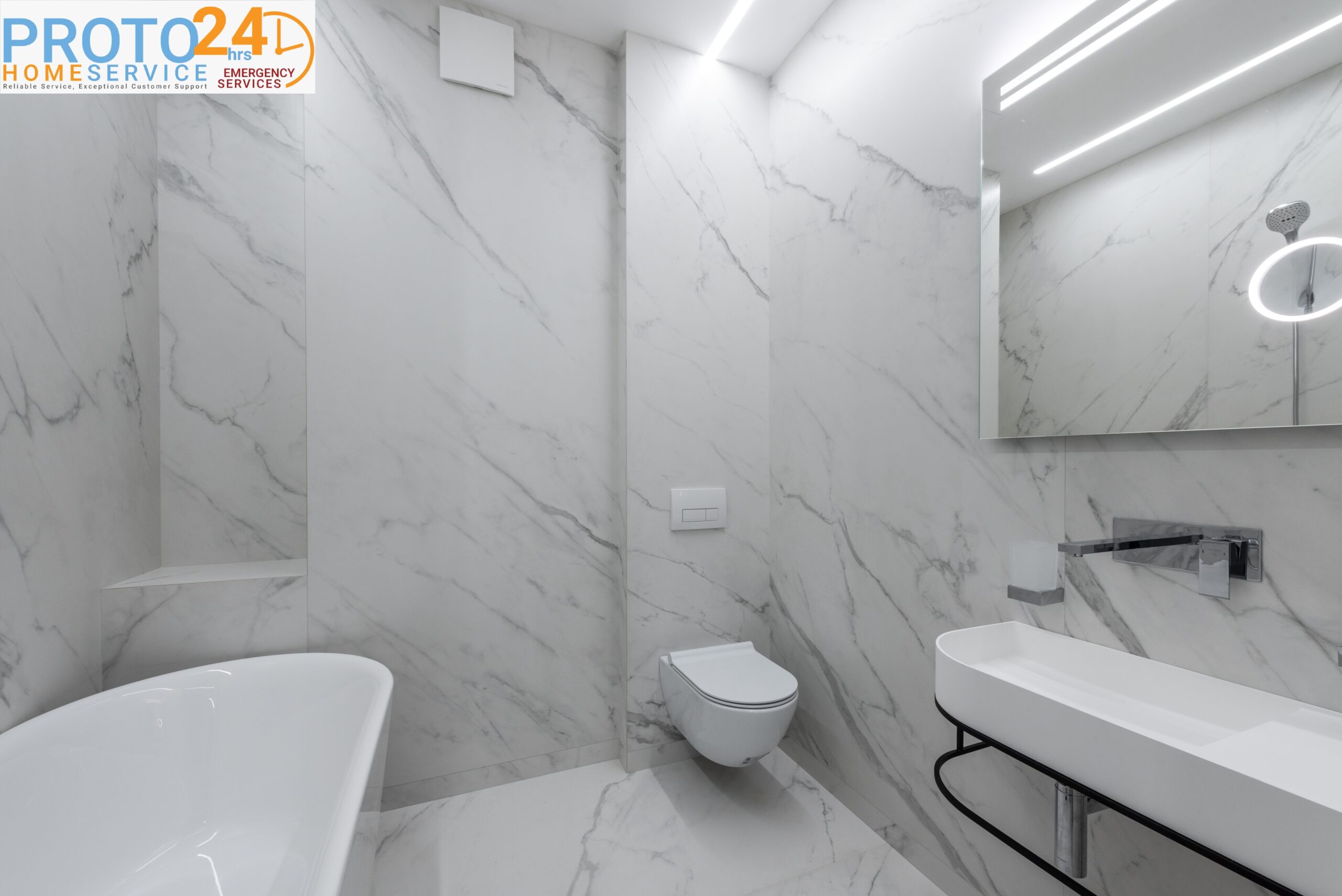 Quality Plumbing Services for Your Brand-New Bathtub
When any part of a well-functioning bath tub installation is neglected, you're left with nothing but a useless tub. At PROTO HOME SERVICE, we take great care of every aspect of your bathtub, ensuring that your installation is safe and secure, making it as good as new.
Our plumbers install everything, including Bathtub installation
Our plumbers install, set up, and operate everything, including Bathtubs, drains, faucets, and fixtures, water heaters. Certain bathrooms call for specific tubs. We'll evaluate your bathroom to help you select the best option for your new tub, taking into account size, shape, and material. We want to exceed your expectations, so we will ensure that you are comfortable at all times. We are the experts, but you will be the one in charge.
Hot tub Installation
Looking for hot tub installation in your home? PROTO HOME SERVICE is here to help. We have over 10 years of experience installing hot tubs, so you can rest assured that your hot tub will be installed correctly. We also offer a wide variety of hot tubs to choose from, so you can find the perfect one for your home. Contact us today to get started on your hot tub installation.
Call us now for your Bathtub Installation
When it comes to Bathtub Installation, you can trust PROTO HOME SERVICE. With our service, it doesn't have to be stressful. We will work with you to make sure everything is installed properly and to your satisfaction. We can also do the Hot tub Installation easily without giving any stress to you.  So what are you waiting for? Call us PROTO HOME SERVICE today and let us help you with your bathtub or hot tub installation needs. We'll make sure the job is done right, so you can relax and enjoy your new tub.
Get 10% Off Your First Appointment
Schedule An Appointment
Or Get an Instant Quote
Visit Us
14 Lothrop Avenue Milton, MA 02186
Message Us
peri.protoservic@gmail.com