Plumbing Repair Services In Boston, MA, And Nearby Areas
Plumbing Repair Services
A plumbing problem is the last thing you need to deal with as a homeowner. They can be expensive, upsetting, and even dangerous to your health and well-being if you don't handle them properly. You may be searching for plumbing repair near me on the internet. Plumbing crises can happen at any time, and ProtoHomeService plumbing Services is here to help with all kinds of plumbing issues in the home.
Our plumbing company's skilled and certified staff provides fast, inexpensive 24-hour plumbing repair services, so your significant plumbing problem is no more than a day's work for our plumbing professionals. Water heater repair, water line installation, drain cleaning, sink installation, toilet repair, and other services are provided by our licensed plumbers in your area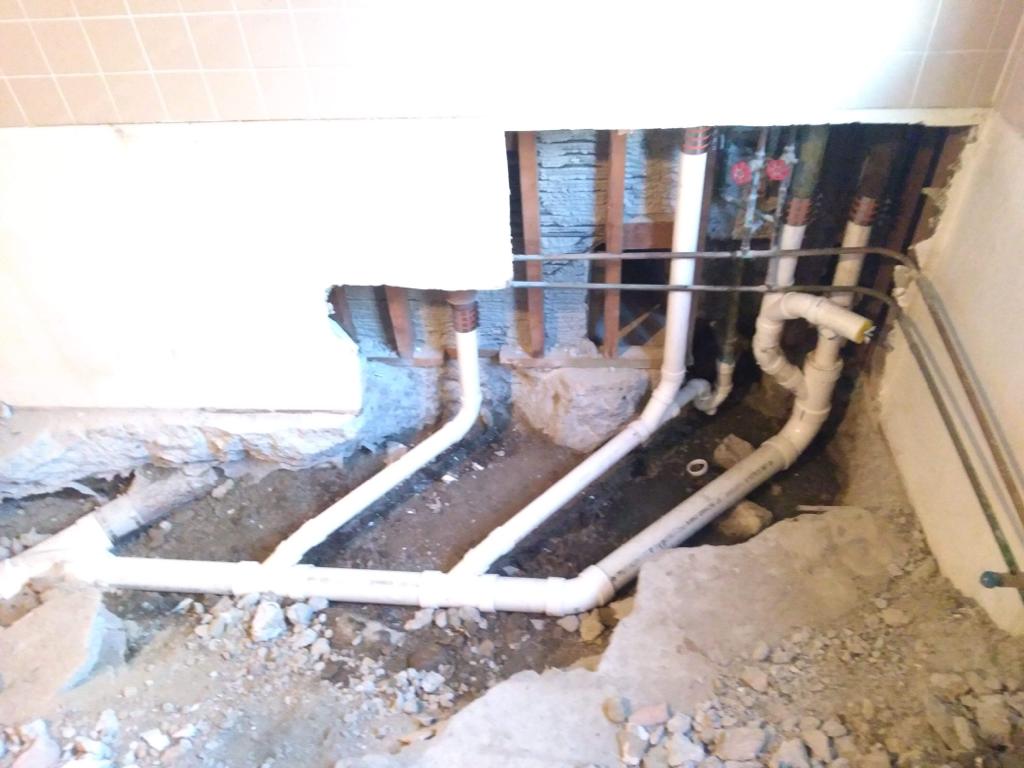 Cleaning Drains with Clogs
Plumbers deal with a lot of clogged and dirty drains. Clogged drains are frequently snaked and hydro-jetted by us to keep sinks and bathtubs from over-flooding. The accumulation of food, hair, grease, and skin flakes in drains over time leads to clogs that are difficult to remove. However, the obstruction can be resistant at times, necessitating more drastic procedures.
Water Heater Repair
It's excellent to be able to call in emergency plumbing repair help if something goes wrong with your water heater. The loss of hot water interrupts every aspect of your daily life when your water heater is malfunctioning. The key to minimizing the amount of downtime and ensuring that your water heater is repaired as quickly as possible is to have a reliable emergency plumber on call
Re-piping the Entire House
Your family's health is in jeopardy if you have old and deteriorated pipes. You'll also end up forking over more money and making a loss in the long run because of them. The best investment you can make to save money, protect your family, and avoid problems in the future is to replace your old copper piping. When it comes to choosing piping materials, our experts are here to help.
Renovating the bathroom
If you're planning a kitchen or bathroom remodel, a whole-house re-piping, or anything in between, our highly-trained specialists are here to help. A wonderful approach to increase the value of your property is to put money into new plumbing installations. A bathroom renovation is one of the best changes you can make. With everything from re-piping the room to installing new fixtures, we can help transform your bathroom into the luxurious space you've always wanted.
Why Choose PROTO HOME SERVICE
Your initial reaction may be to try to fix a plumbing repair problem on your own. In some circumstances, we would encourage you to go ahead and do so. Professional help is recommended in the majority of cases to ensure quality work and avoid the need for additional repairs.
As a 24-hour emergency plumbing service, the plumbers at our company can provide a wide range of other plumbing repair services for your home. All of your plumbing needs can be met by our quality and affordable services. You can count on ProtoHomeService Plumbing Services for all of your plumbing needs.
Get 10% Off Your First Appointment
We consider the customer to be the most important person in our business. We depend on customers to bring us their requirements and is our job every day to make every important aspect of the customer experience a little better. The customer's perception is our reality. What really matters for our business is what the customer sees and experiences.
Visit Us
191 Lowe Avenue, Stoughton, MA 02072
Message Us
peri.protoservic@gmail.com