Hydro Jetting Service In Boston, MA And Nearby Areas
Get The Best Hydro Jetting
Hydro jetting employs pressurized water (up to 4000 PSI) to target grease, sludge, and also tree roots in waste management pipelines. Water this high pressure can flush out virtually any debris. Think of hydro jetting as pressurized water washing for your pipes, only stronger. At PROTO HOME SERVICE we provide the best hydro jetting service. The hydro jetting system uses a pipe, nozzle, and a machine that produces a pressurized stream of water. Oh, and also the water. Hydro Jetting does not involve the use of chemicals, just a lot of water.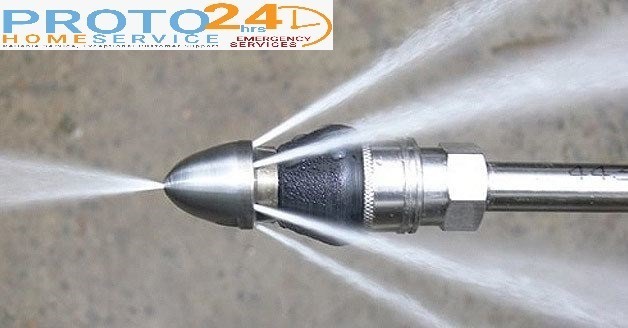 Hydro jetting for unclogs everything
PROTO HOME SERVICE offers hydro jetting services that will unclog anything in your home – guaranteed! Hydro jetting is a process whereby high-pressure water is used to blast through clogs and build-up in your drains. The water pressure is so strong that it can even remove tree roots and other stubborn obstacles. Not only does hydro jetting clear out clogged drains, but it also cleans the pipes so that they're less likely to become clogged again in the future. So do not wait to stop your search for hydro jetting near me and call PROTO HOME SERVICE today and ask about our hydro jetting services.
Safe hydro jetting
If you have a clogged sewer line, hydro jetting is the most effective way to remove the blockage and get your wastewater pipes squeaky clean. Hydro jetting uses high-pressure water to blast through blockages, leaving your pipes clean and clear. Best of all, hydro jetting is safe and effective, and it doesn't require any harsh chemicals. PROTO HOME SERVICE offers complete hydro jetting services to keep your sewer lines flowing freely.
Why You Must Choose PROTO HOME SERVICE For Your Hydro Jetting?
If you're looking for the best hydro jetting service around, look no further than PROTO HOME SERVICE. We use state-of-the-art equipment to ensure that your home or business is properly cleaned. We're located in convenient locations across the country. We offer a variety of hydro jetting services to meet your needs. We're always happy to help! and your search for hydro jetting near me ends here permanently.
Get 10% Off Your First Appointment
Call Us Right Now
If you're in need of hydro jetting services, look no further than PROTO HOME SERVICE. Our team is equipped with the best hydro jetting devices and ready to provide you with the best service possible. We understand the importance of quality service and will work hard to ensure that you're satisfied.
Give us a call today, we're always happy to help.
Visit Us
14 Lothrop Avenue Milton, MA 02186
Message Us
peri.protoservic@gmail.com