Garbage Disposal Installation Service In Boston, MA,

And Nearby Areas
Garbage Disposal Installation Services
Have faulty garbage disposal or want to install a new one on an existing sink? You'll need a plumber. Plumbers at PROTO HOME SERVICE Plumbing can install your trash disposal and make sure it has the proper outlet and wiring. The time when we do something, we make sure it's perfect.
Garbage disposal installation can be handled by any of our expert plumbers, who are familiar with the installation of practically every garbage disposal type on the market. We may also need to rework your plumbing to suit the new disposal. There is no need to worry about leaking pipes or water damage with PROTO HOME SERVICE. In addition to providing excellent customer service and quality craftsmanship, our plumbers are friendly and knowledgeable
Garbage disposal installation
It's easier to clean up after meals if you flush food scraps down the drain, and you'll have less (perhaps smelly) waste to dispose of. After a few days of use, the benefits of installing a garbage disposal in your kitchen sink will become clear.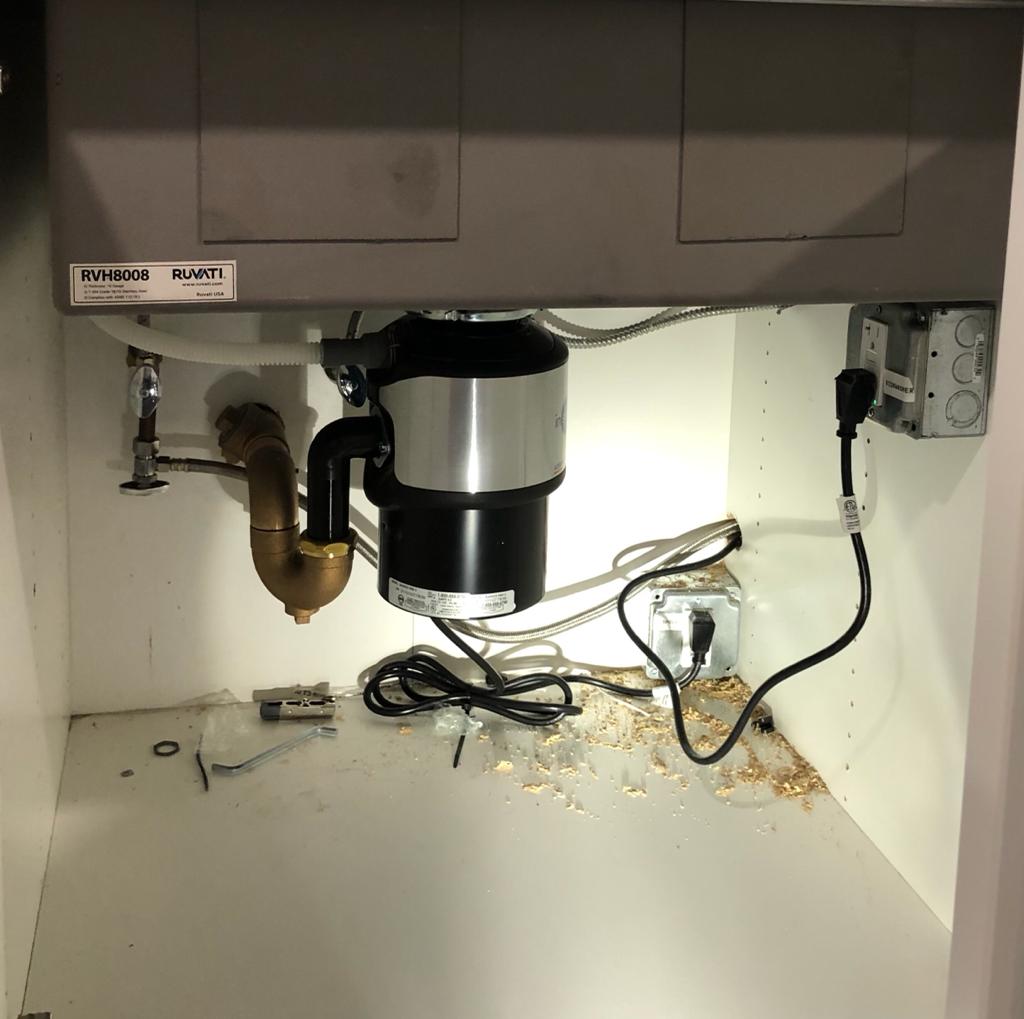 Symptoms of a Failing Garbage Disposal
The typical lifespan of high-quality garbage disposal manufactured by a respectable company is seven to 10 years. Because it was never meant to be stuffed with chicken bones and eggshells, this presupposes that the unit hasn't been misused over the years. Unusual noises, such as humming without grinding garbage, are the most prevalent symptoms that your garbage disposal needs to be replaced.
Is It Time to Replace My Garbage Disposal?
Begin your search for new disposal as soon as you see any signs that it's nearing the end of its useful life. For ease of installation, choose a similar model to the one you presently have. This will save you time and effort. You may count on the PROTO HOME SERVICE garbage disposal installation service to manage the installation of a new garbage disposal or more powerful garbage disposal altogether. Garbage disposals can be installed by professional plumbers, who are familiar with a variety of models and have the necessary tools.
Plumbers at PROTO HOME SERVICE Garbage disposal installation service are experienced and certified, so we can ensure that your disposal is installed correctly and functions as it should. If you'd want one installed in your kitchen sink for the sake of simplicity, give us a call right now.
Disposal failure may not reveal how much you depend on it till then. It's time to call in a professional if your garbage disposal starts making strange noises or stops working altogether. Don't risk damage by sticking your hand down the drain. You can rely on our expertise when it comes to fixing or replacing your garbage disposal. We'll figure out what's wrong and fix it fast so you can have working disposal before your next meal.
Get 10% Off Your First Appointment
We consider the customer to be the most important person in our business. We depend on customers to bring us their requirements and is our job every day to make every important aspect of the customer experience a little better. The customer's perception is our reality. What really matters for our business is what the customer sees and experiences
Visit Us
14 Lothrop Avenue Milton, MA 02186
Message Us
peri.protoservic@gmail.com