Plumbing Repiping Services In Boston, MA And Nearby Areas
About Plumbing Repiping Services
Most of the homeowners face problems with pipes and have other plumbing issues at home that disrupt their activities in daily life. Without an appropriate piped plumbing system, there are chances to face repair issues very soon. There are a host of reasons to consider repiping the home. Proto Home Service is committed to providing premium quality plumbing repiping services at a fair and affordable price. Call our friendly customer service and we'll connect you with some of our experts to discuss renovation and design plans.
Common problems with plumbing fixtures
Older pipes might have been made from obsolete materials, and sometimes, they might be loaded with rust, resulting in frequent plumbing problems. The most common problems with plumbing fixtures are water leaks, rusty or foul-tasting water, unusual odors, and noises from your plumbing system. All these problems demand plumbing repiping from expert plumbers. It is highly recommended to invest in plumbing repiping services if the,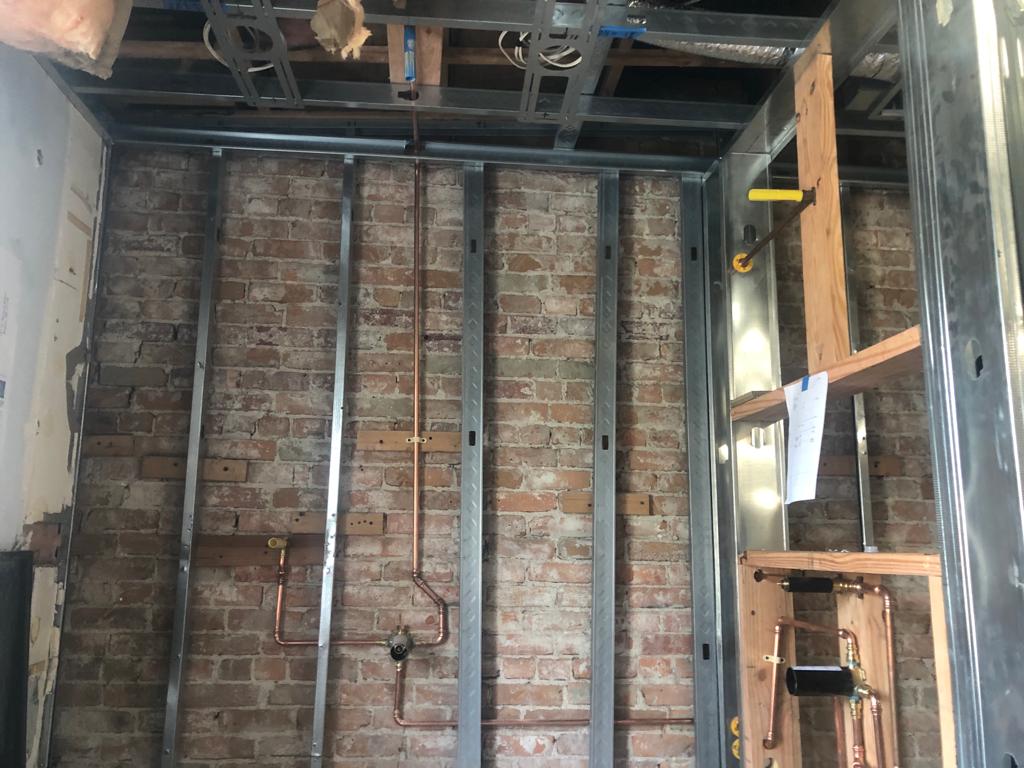 The pumping pipes are corroded badly and are discoloring the water

Steel pipes that are galvanized and have lead and polybutylene

Having pipe leaks and other ongoing problems with water pressure.
Our expert plumbing repiping services, coupled with high-quality service and workmanship, offer the best solutions to put an end to the lasting plumbing problems. We have decades of experience and appropriate certification in rendering complete plumbing solutions. Our technicians are highly qualified and appropriately trained to repipe plumbing systems of all sizes. We also offer a complete satisfaction guarantee on all our services, so that you get to enjoy complete value for your money spent.
Expert Plumbing Repiping Services In Boston, MA, or Nearby Areas
A small leak in the water pipe can cause a major problem and could cause the pipes to burst. There are also chances for the aged pipes to corrode and create flakes of rust, making the water taste and smell bad. Our experts will inspect the pipes and identify if they can be repaired and replaced. Our technicians will also diagnose the corroded and rusted pipes and replace them so that the water tastes at its best at all times.
Our professional plumbers are licensed and skilled in handling piping and plumbing repiping jobs. They also render expert and round-the-clock customer service for all our agents. Our experts are dedicated to making plumbing as easy as possible. We also offer 24/7 emergency services, and our live plumbers are always on call, so if you ever face an emergency in the middle of the night, Proto Home Service is here for you.
If you are having any issues with your pipelines and plumbing fixtures, and if you feel that the water pipes in your home aren't in good shape, then contact our plumping repiping services. We will ensure to offer expert plumbing repiping services so that you enjoy a smooth and trouble-free operation, eliminating worries about poor water pressure and water contamination. 
Get 10% Off Your First Appointment
We consider the customer to be the most important person in our business. We depend on customers to bring us their requirements and is our job every day to make every important aspect of the customer experience a little better. The customer's perception is our reality. What really matters for our business is what the customer sees and experiences
Visit Us
14 Lothrop Avenue Milton, MA 02186
Message Us
peri.protoservic@gmail.com