Boiler/Furnace Repair & Installation
Boiler/Furnace Repair & Installation
A boiler furnace is a sophisticated piece of equipment. However, it is the one that hardly ever needs to be repaired. One of the best things about a boiler furnace is how strong it is and how little maintenance it typically needs. Due to this, you might be shocked when your boiler develops issues. The safety and comfort of your home depend on the proper maintenance of your boiler. Therefore, investing in boiler maintenance can increase the efficiency and effectiveness of the boiler. Check out the common signs of a need for boiler repair or maintenance right below.
Common Signs of Need for Boiler Repair
If you notice any of the following symptoms, you might have a boiler problem and should approach the best Boiler furnace service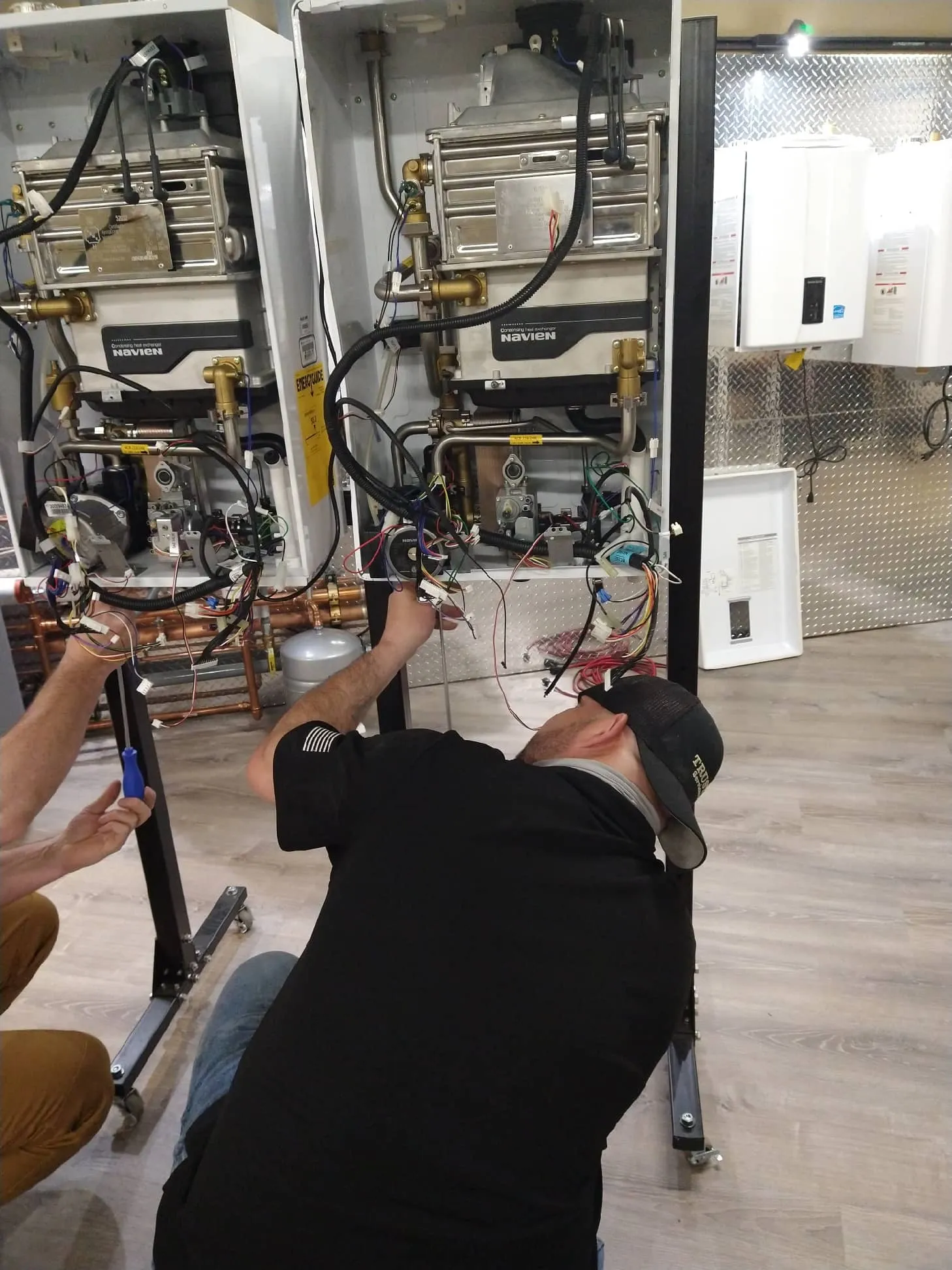 Boiler Not Heating Consistently
If your home boiler unit is turned on but not producing enough heat during the winter months, the water is most likely not circulating properly and thus cannot consistently heat your home. At this point, you have to call the boiler furnace service providers whom you can trust completely.
No Hot Water Coming from Boiler
If you have no hot water or heat coming from your radiators in your home, you most likely need a boiler repair. Low pressure within your boiler is a common cause of no hot water. Examine the pressure gauge on your boiler. If it is less than one, it is time to contact the boiler repair experts! Your boiler might have a broken part or valve that needs to be repaired.
Boiler Systems are Cracking During Seasonal Changes
Seasonal changes can cause your boiler to crack and leak over time. Leaks might appear innocuous, but they can quickly cause property damage. If your boiler does not have enough water, its effectiveness and efficiency suffer greatly. You can get a reliable boiler furnace service to have your furnace professionally diagnosed and repaired.
Unusual High Utility Bill
Your bills would naturally rise during the winter months, but if you notice that they are higher than last year's or higher than what your neighbors are paying, there might be a problem. Boiler units in the process of failing will operate inefficiently, resulting in a significant increase in your monthly energy bill. Then it is time to call the boiler professionals.
No matter what problem your boiler furnace has, ABC is the right destination for all of your boiler-related issues. They provide a full range of boiler maintenance, boiler installation, and boiler repair services for your home boiler system. They are equipped with trusted professionals that offer quality craftsmanship and exceptional service. Their boiler repair technicians would determine what needs to be repaired before beginning any work so that you can know exactly what solution is best for your home's boiler system.
Whenever you need the replacement, repair, or service for your boiler furnace, you can definitely contact them anytime. So get ready to make you and your family safe and comfortable season after season.
Get 10% Off Your First Appointment
Schedule An Appointment
Or Get an Instant Quote
Visit Us
191 Lowe AvenueStoughton, MA 02072
Message Us
peri.protoservic@gmail.com