Furnace Repair & Installation Service in Boston, MA, And Nearby Areas
Furnace Repair & Installation
Whether you need your furnace repaired, maintained or replaced, you need it done right. PROTO HOME SERVICE can help. We understand how quickly the weather can change, and how important it is that you have hot air to keep you comfortable when the snow starts to hit the ground. During the cold winters here in Boston, you rely on your furnace to  comforting heat for you and your family.
In a city where the thermometer doesn't rise above freezing for weeks on end, your furnace needs to be in working order.  When you need a furnace repair, a chilly night can become an emergency in a hurry. Most common repair costs are incurred due to a poor maintenance routine by the homeowner. With regular maintenance, you can reduce the frequency of untimely repairs. Here are some common repairs that may need to be carried out on your furnace.
If you notice any of the following symptoms, you might have a Furnace problem and should approach the best Furnace repair services. We always come highly recommended by our satisfied customers, and we've served the Boston, MA, And Nearby Areas area for years. Moreover, we've earned reviews and even an A+ rating from the Better Business Bureau for our esteemed services.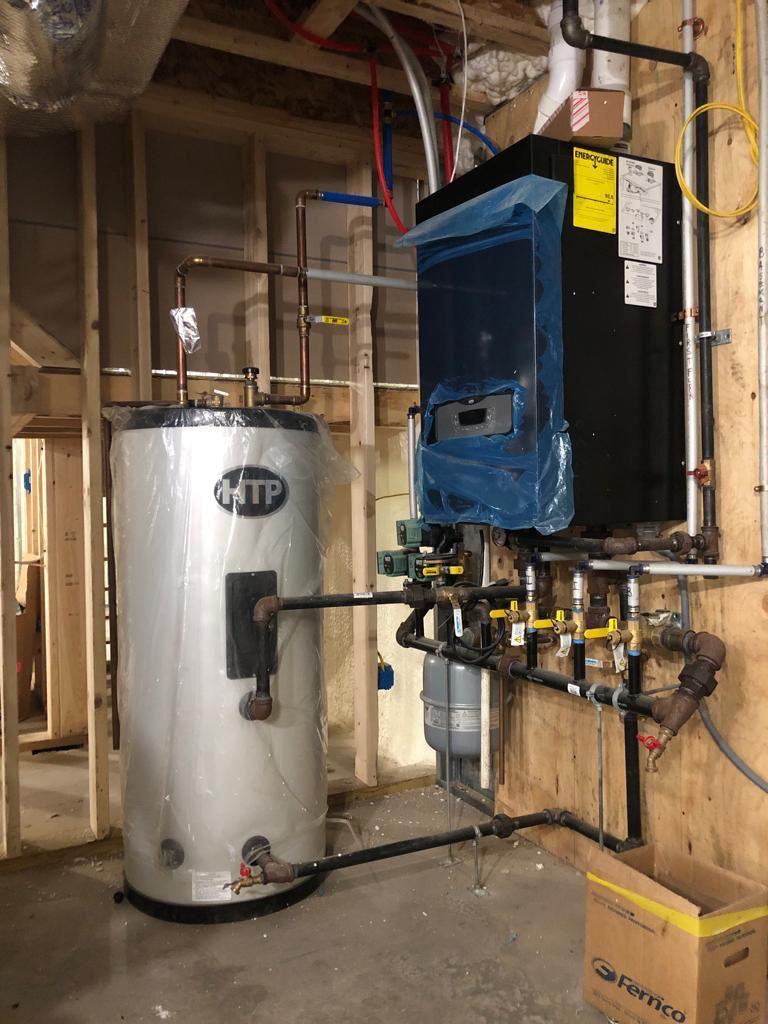 Irregular Cycling
Your furnace moves through cycles to maintain the consistent temperature you set through your thermostat. However, you should notice your furnace kicking on and off more than a few times in an hour, or your furnace running without meeting your thermostat's set temperature, it could indicate a problem
Not Producing Heat
Your furnace has one very important job: to warm up your home and keep you comfortable when the temperature drops. One of the most common reasons for emergency calls to our team is that air that's blowing, but not warm.
Won't Turn On
When your thermostat is in good working order but your home temperature is still dropping, there is a chance your furnace isn't turning on at all. 
Unusual Noises
Your furnace's sound should be almost non-existent, except for the subtle hum of air rushing through the ducts. Sounds along the lines of grinding, clinking, whirring, squealing, or shaking is cause for concern.
Unusual High Utility Bill
Your bills would naturally rise during the winter months, but if you notice that they are higher than last year's or higher than what your neighbours are paying, there might be a problem. Furnace units in the process of failing will operate inefficiently, resulting in a significant increase in your monthly energy bill. Then it is time to call the PROTO HOME SERVICE Furnace Repair & Installation professionals.
Why Choose PROTO HOME SERVICE
No matter what problem your furnace has, PROTO HOME SERVICE is the right destination for all of your Furnace-related issues. We provide you with a full range of  Furnace maintenance, Furnace installation, and Furnace repair services for your home or Commercial Furnace system. We are equipped with trusted professionals that offer quality craftsmanship and exceptional service. Our Furnace repair technicians would determine what needs to be repaired before beginning any work so that you can know exactly what solution is best for your home boiler system.
Whenever you need the replacement, repair, or service for your  Furnace, you can definitely contact them anytime. So get ready to make you and your family safe and comfortable season after season.
Get 10% Off Your First Appointment
Schedule An Appointment
Or Get an Instant Quote
Visit Us
191 Lowe Avenue, Stoughton, MA 02072
Message Us
peri.protoservic@gmail.com