Sump Pump Repair Services In Boston, MA, And Nearby Areas
The Best Sump Pump Repair
PROTO HOME SERVICE personnel are available 24 hours a day to assist you with sump pump maintenance, sump pump installation, sump pump replacement, and emergency sump pump repair services. PROTO HOME SERVICE provides you the best sump pump repair because our professionals are well equipped and highly experienced in repairing all types of sump pump. Several probably do not think of sump pump repair and service until they have sprained their feet in a flooded basement following heavy rains. Be proactive and ensure the sump pump is in good working order to avoid a pricey flood in your house.  Sump pumps are an essential safety method against basement flooding, so they are always recommended to be regularly maintained. Call us for help, PROTO HOME SERVICE is available for all types of sump pump repair. So stop your search for a sump pump repair near me, and get stress-free service sump pump repair service from us.
PROTO HOME SERVICE provides you excellent sump pump repair & installation to meet your requirements, and we also provide all types of maintenance and repair services for your sump pump.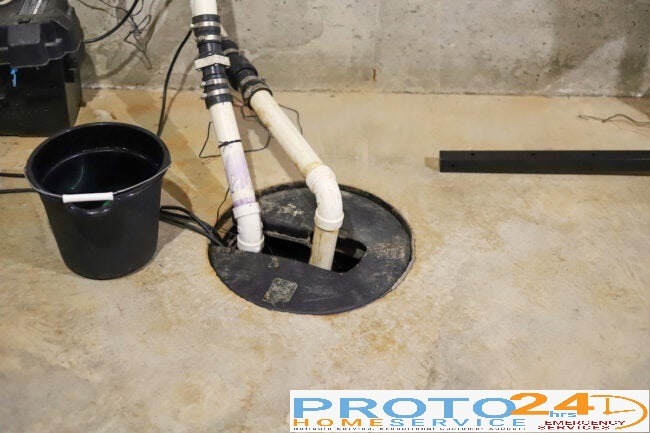 Sump pump Maintenance
Sump pumps are commonly used in basements and crawlspaces to prevent flooding. PROTO HOME SERVICE specializes in sump pump repair and maintenance. Along with sump pump repair, PROTO HOME SERVICE also provides maintenance for all types of a sump pump. This includes cleaning the pump, checking the float switch, and making sure the discharge pipe is clear of debris. PROTO HOME SERVICE is dedicated to providing quality service and customer satisfaction.
Sump pump repair Service
When it comes to sump pump repair, the professionals at PROTO HOME SERVICE are well equipped and trained. We have the knowledge and experience to properly diagnose and repair any issue you may be having with your sump pump. Whether it's a simple fix or a more complex repair, we will be able to get the job done quickly and efficiently. You can rest assured knowing that your sump pump is in good hands when you call on the experts at PROTO HOME SERVICE, and you can stop your search for sump pump repair near me.
Why you must choose PROTO HOME SERVICE for your Sump pump repair?
If you are in need of sump pump repair, you should definitely choose PROTO HOME SERVICE. Here are a few reasons why: 
We have a team of experienced experts who can help you with any type of sump pump repair. 

We use high-quality parts and materials for all of their repairs. 

We offer competitive pricing for their services. 

We have a satisfaction guarantee, so you can be sure that you'll be happy with the results of your repair. 

We offer 24/7 emergency service, so you can get your repair done as soon as possible. 
Get 10% Off Your First Appointment
Call us now
If you are in need of sump pump repair or maintenance, please do not hesitate to call us. At PROTO HOME SERVICE We will be more than happy to help you out with whatever you need. If you have an emergency, with your sump pump we will be there as soon as possible to help you out. 
Visit Us
14 Lothrop Avenue Milton, MA 02186
Message Us
peri.protoservic@gmail.com