Heating system repair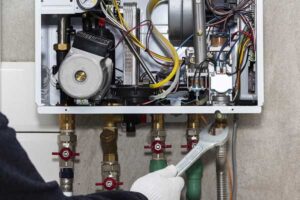 A broken heating system can cause a lot of frustration for homeowners. The last thing you want to do is wait for a plumber to come out and fix your heating system, so be sure to call us immediately when you notice that the temperature in your home is set significantly lower than it should be. We will come right over and take care of the problem in no time!

If you have an emergency heating issue, don't hesitate to call us at any time during the day or night. We are available 24/7 for all your heating needs! Hot water heater installation or repair, furnace repair, boiler repair or replacement, air conditioning installation or repair… we can handle it all!
Sometimes, no matter how careful you are about keeping your boiler clean and free of debris, things still go wrong. If this happens to you, don't worry! We are here to help! Our emergency plumbers will show up at your home within 30 minutes with all the tools they need to fix whatever problem has occurred within seconds. Needed: A new boiler? No problem! Emergency plumbing repairs? No problem! Emergency plumbing installation? No problem!
Here are some tips that you can use to improve your heating system:
1) Make sure that you have the right size furnace for the room. If your home is too large or too small, then the furnace will not be able to do its job properly and you may end up with an underperforming heating system.
2) Make sure that there is enough ventilation in your home. The vents should be located away from any heat sources, such as radiators and fireplaces so that they will not be affected by heat.
3) Have a professional check your heating system at least once every year. This will ensure that everything is working properly and there are no problems with it.
Heating and Plumbing Service Tips and Idea
A reliable heating and plumbing service should be able to provide you with the best services at a very competitive price. However, many people are not even aware of the fact that their home is equipped with an efficient heating system. They do not know how to use it properly, what parts need replacement or how it can be repaired. If you have any questions regarding your home's heating system, it is important to find out what services are available in Quincy and how they can help you get more value out of your investment.
Heating System Repair
If you are experiencing problems with your heating system, there are various types of repairs that need to be done. A professional can determine whether or not all the necessary parts are present and if they have been properly installed by checking for loose connections or other problems that could lead to a breakdown in performance. Heating systems will require regular maintenance so that they continue functioning properly over time as well as regular repairs when something goes wrong with them. An effective heating system should last for many years without any problems which mean that it requires regular maintenance before there is any sign of failure from wear and tear or other factors such as low temperatures outside or humidity levels inside your housekeeping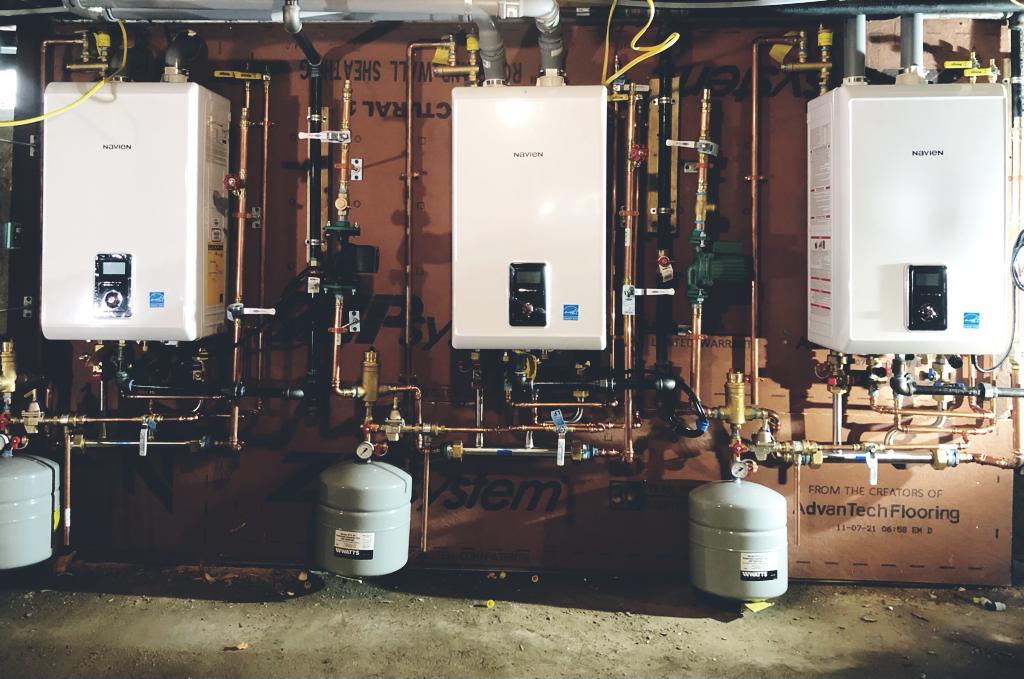 Whether you need a plumber in Quincy for your home or business, Proto Home Service Plumbing & Heating is the place to call. Our team of experts will provide you with everything you need for a successful plumbing and heating service.
We offer a wide range of services that can help you repair your plumbing system, install new equipment, install water heaters, and more. We are dedicated to providing the best possible service at affordable rates.
Our goal is to provide our clients with high-quality workmanship at affordable prices. We specialize in repairs and maintenance on all types of plumbing systems including gas lines, electric lines, garbage disposals, faucets, tubs and showers.
At Proto Home Service Plumbing & Heating we believe in giving our customers value for their money by providing quality workmanship at reasonable prices. We are fully licensed and bonded so you can rest assured that your investment will not be compromised by unqualified personnel.
Home heating and plumbing systems are essential to keep your home comfortable in the winter. When they fail, you will have to deal with the cold air coming out of your vents and no hot water coming out of your faucets.
Heating system repair is a service we offer to all our customers who have heating problems at their house. We are able to diagnose the problem and fix it quickly so that you can get back to enjoying your home again.
Our technicians will be able to tell you more about what needs to be done and how long it will take for repairs to be completed. It is important that you contact us if your furnace or heater has broken down or if you notice any unusual noises coming from them.
We offer 24-hour emergency heating services so that we can respond quickly when needed. Our plumber will come over right away so that we can make sure that everything gets fixed properly as soon as possible. It is very important that you contact us in case something goes wrong with your heating system in order for us to fix it quickly before it becomes a bigger problem.
If there's an issue with your plumbing system, we can help you out too since we know how important it is for these parts of our homes to work properly without any issues at
The best heating service in Quincy and nearby areas is here.
Our team of heating and plumbing professionals are trained to ensure that your home stays warm and cozy during the coldest months of the year. We can also repair your gas or electric water heater quickly, efficiently and effectively to avoid any future problems.
Our emergency heating services are available 24 hours a day, 7 days a week, 365 days a year. If you need us in the middle of the night or on weekends, we're ready for you!
We specialize in high efficiency heating systems that use less fuel than conventional models and offer greater comfort at lower costs. Our technicians are experts at installing these systems and maintaining them properly so they work efficiently for years to come.