Heating Installation, Maintenance, and Repair Even the smallest undetected heating problem could be disastrous. It's important to pay attention to warning signs that there could be a problem because nobody wants to experience a complete system breakdown in the dead of winter.
If you notice any of these signs, please contact us right away for heating repair.
Unusual sounds
Unusual odors coming from any part of the system
Indoor temperatures that do not match thermostat readings • Inefficient heating
Heating bills that are unexpectedly higher than normal
The following suggestions will help you warm your home more effectively and save money during winter.
Solar heat is passive.
By leaving the solar shade screens off until the weather warms up again and opening the curtains on south and west-facing windows during the day, you can take advantage of the sun's low winter placement to heat your home.
Maintain your home's heating system routinely (s).
Units that are not properly maintained lose efficiency. Maintain regular maintenance and clean your exhaust filters.
Do not use exhaust fans.
Your home's warm air can be lost if a bathroom or kitchen exhaust fan is run continuously for an hour. Avoid using them or turn them off as soon as you can to reduce their use.
Make use of the fireplace.
More heat is produced by wood-burning fireplaces or stoves than by gas fireplaces, and they can burn scrap wood, downed trees or branches, or sawdust-derived wood pellets, one of the most economical sources of home heating.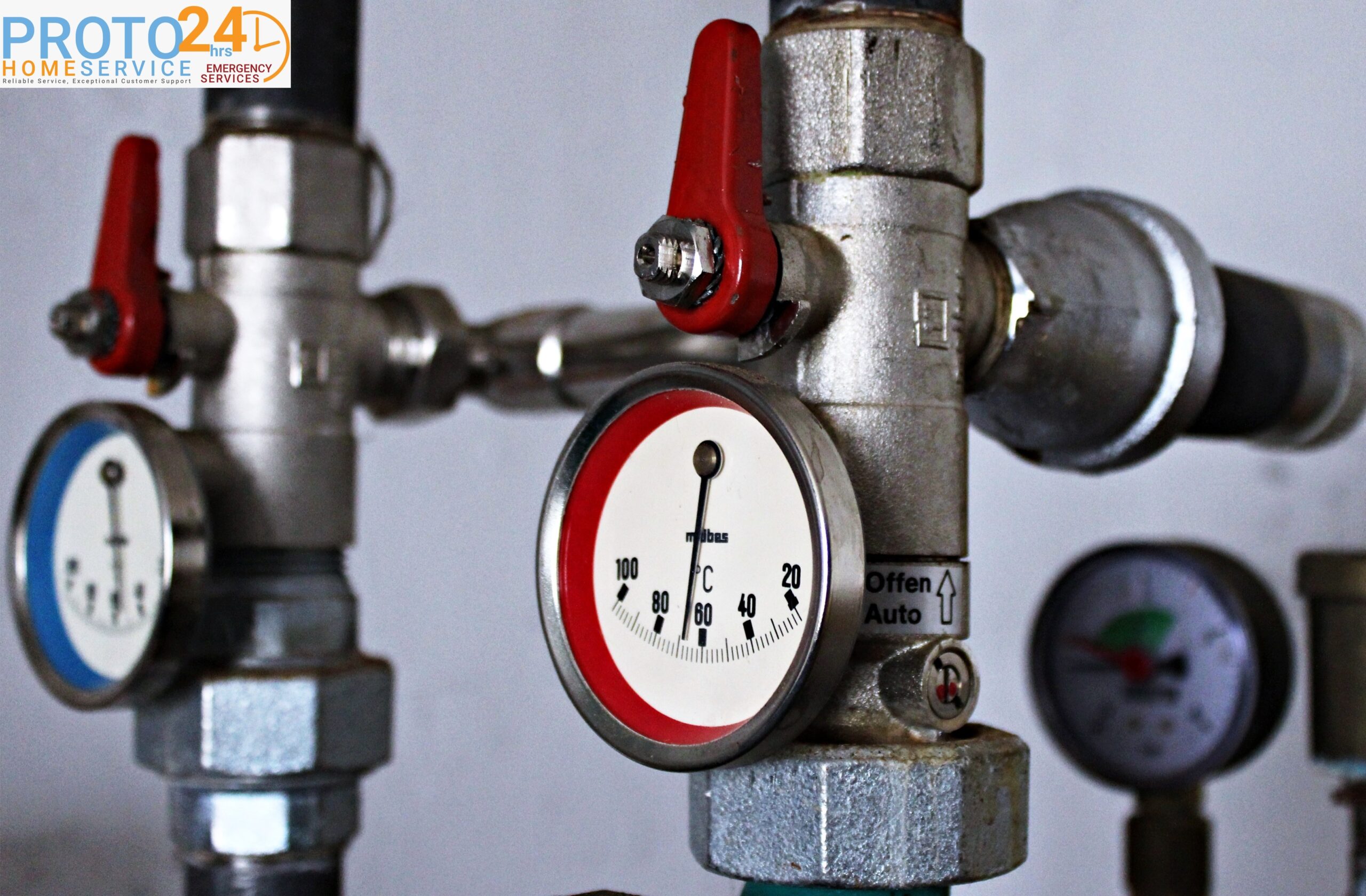 Why Choose Us
With over 35 years of experience, we provide a full range of services to keep your house warm, including heating systems installation, repair, and more.
Service to repair Boiler
Boilers should be serviced at least once a year, according to PROTO HOME SERVICE's team of experts. They pledge to provide top-notch boiler repair and maintenance services. A yearly inspection enables their professionals to address any problems before you resume the boiler, thereby avoiding damage or system wear and tear.
Never fail to get in touch with them if you ever see rust or corrosion, a leak, or any other of the aforementioned indicators on your boiler system. It's time for PROTO HOME SERVICE to improve your experience.
Maintenance of heat
Scheduling maintenance later in the season is preferable to not having it done at all. Therefore, even if you're reading this later in the fall or winter and haven't had maintenance done yet, we still advise that you do. Although you won't be able to get quite as much use out of the efficiency boost, you will at least be able to make sure that your heating system ends the heating season as healthily as possible.
Heating Repair
Remedial Heating You need a heating system you can rely on to keep you and your family safe and warm when the temperature decreases. For homeowners and the surrounding areas, Phenomenal Service Right Now offers a wide range of skilled heating services. This winter, resist letting the cold get to you! You can rely on us to meet all of your heating needs.
Contact Us
To find the heating expert this winter to keep your home warm look no further than . Proto Home Service Call us right now and get quick service without any stress.
Read More:  Heating Maintenance Service In Boston, MA, And Nearby Areas